A
t Adventure Camp our Campers have a variety of activities to choose from:
Swimming Lessons – Our campers will be able to have swimming lessons with a certified NLS and WSI swimming instructor.
(All campers will have a water assessment prior to lessons.)
Paddling – Campers will be able to enjoy being out on the lake. Campers will learn new skills and safety in the canoes and kayaks and being on the water.
Leadership and Lawn Games – Adventure camp is all about building character and turning campers into leaders. With our amazing counsellors, our campers will learning new skills and abilities with group engaging games that build on our CRRCC.
Fishing – Adventure camp has a great fishing hole, where you will find some of the biggest Pike's, base and aquatic life. Campers will practice safe fishing under our OCA requirements.
Music & Dance – Music and movement is another creative drama area at camp. Campers along with our very talent counsellors will create musical fusion all summer long with guitars, songs and all kinds of crazy dancing.
Sports – We love sports at Adventure Camp. We have a variety of sports activities to choose from. (i.e.) Volleyball, Basketball, ultimate Frisbee, soccer, badminton, baseball and dodge ball.
Arts and Crafts – We love Arts and Crafts at Adventure camp. We have a variety of crafts to choose from. Painting, drawing, photography, sketching, cut, paste, and more.
Archery – At Adventure Camp, we always practice safety first. Campers will learn how to safely and effetely shoot a bow and arrow in our Archery area.
Enviro Club
The farm provides campers with opportunities for developing respect for our natural environment and for learning about farm life and what it teaches us about ourselves and the world around us. Camp activities will vary with the age and interest of the camper.
How does gardening foster responsibility in young campers? It encourages campers to use their hands to prepare the soil, apply fertilizer, sow seeds, remove competing weeds, add water and harvest the crop. These practices are necessary for a plant to grow to its full potential and produce food.
The strategy of using a garden as a teaching tool benefits both the camper and the counsellor. Children learn many of the basic life skills to help them prepare for challenges later in life such as responsibility, self-confidence, communication and the skills of observation.
When campers accept these responsibilities, we help them to become caring individuals. Campers learn basic skills when they observe how weather affects plants; how seeds sprout; how plants grow; how gardeners cope with plant problems; how soil, water and sunshine interact how butterflies and other insects play a big role.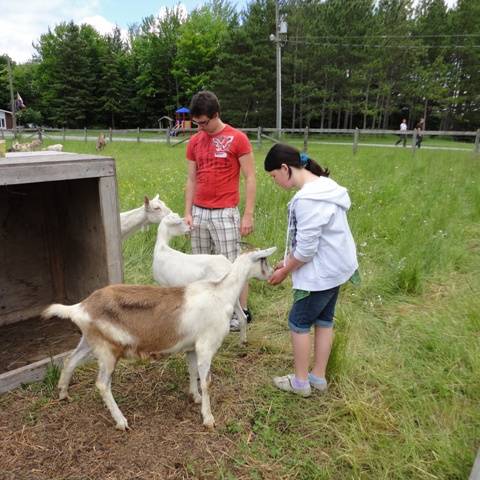 Eco Club
We have 48 acres to explore. From our wet lands to our wooded trails, campers will have the opportunity to discover all areas for science exploration. The purpose of this club is to foster good habits and relationships between children and their natural environment.
Activities include, but are not limited to; nature walk, learning and discovering animals in their natural habitat, creating animal habitats, shelter building, fire building, pond exploration, insect observatories and so much more. Children, who love the outdoors, will thrive in this club.
Movement Club
This is the club for all children who love being active. Movement Club will introduce children to the world of moving and caring for their bodies. They will learn how to create personal goals, to better themselves as individuals. The will learn about proper hydration and nutrition needed for various activities, and they will be invited to participate in a mini camp triathlon, using our beautiful waterfront and natural surroundings, at the end of each session.
Campers will also be introduced to new and exciting sports, yoga and relaxation practices, so that they can make healthy choices for their futures. This exposure will give them the freedom to choose sports and activities that they enjoy and thrive in.
Creativity Club
This club, brand new to the 2017 year, will allow your children to further explore the world of the Arts. Our camp staff have experienced backgrounds in both theatre and dance, and will be great guides for all of your children's artistic needs. Adventure camp has our very own center stage! Campers will explore our Creative Drama section through, puppetry, dance and theatre.
We will also introduce the Arts in Nature program, which will teach your children to create and build art pieces using elements in the nature.
Swimming Lessons
Our programs strive to make water safety active, engaging and age appropriate. Red Cross Water Safety Instructors train for more than 75 hours and have practical teaching experience. Our programs also come with recognition tools to encourage each swimmer's success.
Red Cross Swim teaches all five strokes (front crawl, back crawl, breast stroke, elementary backstroke, and sidestroke), promotes fitness and endurance, and gives swimmers lifelong skills to safely enjoy other aquatic pursuits.
All campers who attend Adventure Camp receive daily swim instruction using the Canadian Red Cross Pre-School Swim Kids & Red Cross Swim Kids Program.
All campers will participate in an instructional swim lesson & free swim each day.
Please indicate on the camper application form the most recent swim level your camper has achieved.
All new campers will be assessed at the beginning of a new session.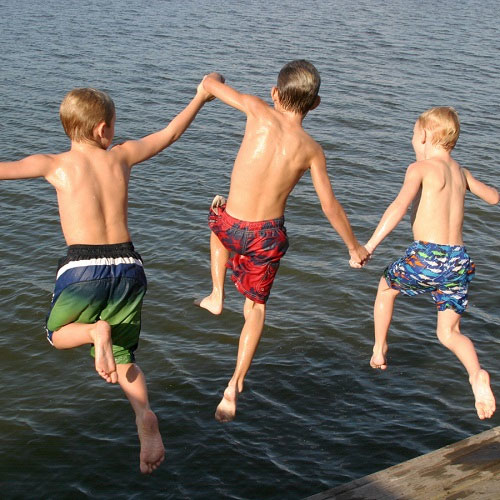 Theme Days
Each week, the campers will participate in a special theme day, where all of the planned activities revolve around a fun and exciting theme. Older campers will not only participate, they will have the opportunity to help plan, prepare and lead some of the fun. Counsellors will initiate new and wacky games for the campers and include costumes, skits and songs.